We did it, Romans. We proved that we can still learn, still challenge our brains and our bodies and still be a community even when apart. We are all still #RomansTogether and that is how we will maintain our resilience during this great challenge.

I can't imagine a more intense learning experience than shifting to an entirely remote learning model in the span of a few days. My deepest gratitude goes to every faculty and staff member who went above and beyond to deliver learning, every parent who supported and accommodated these tough decisions, and every student who embraced our newest tools for engagement. (We had more than 1,500 Google "Meets" this week!)

I send you all off on spring break with a plea to continue to heed the advice of our public health officials regarding your decisions over the next two weeks. There is truly no more important time to act individually and as a group with a commitment to excellence, community and integrity.
We will resume remote learning on Monday, April 6, and are currently planning to remain in a remote model until at least Friday, April 17. Given the changes in the last two weeks, I would like to refrain from setting a date for an in-person return to school until we have more information.
I realize you have many questions about what lies ahead. Please share your thoughts here so we can best prepare for upcoming meetings and communications. I will be in touch the week of March 30, with information and more specific plans for the remainder of the school year.

I speak for the entire leadership team when I wish you and your families a restful and restorative break.
Randall Dunn
Head of School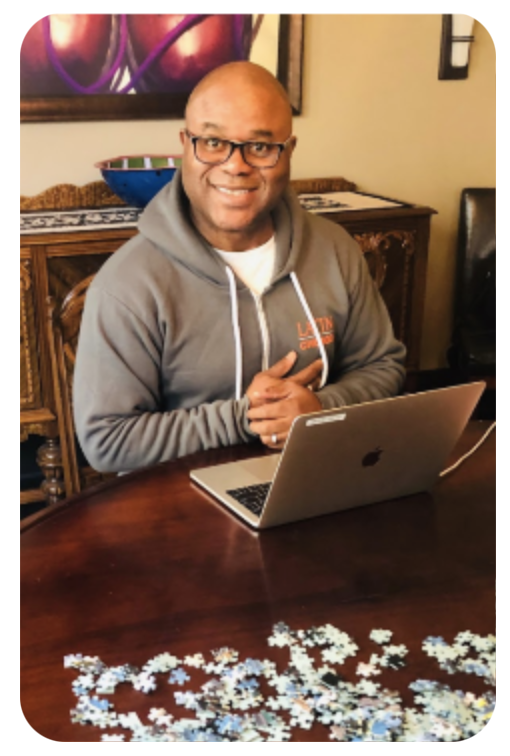 Set aside the sibling rivalry and shine a spotlight on your family. Please share your photos of Latin siblings with the
communications office
for a fun social media post this spring. Thank you.

BOYS


Varsity
The boys varsity basketball team finished the season with a 17-11 overall record. The Romans finished with a 7-5 record in the ISL—good for 3rd place. One of the highlights of the season was beating rival school Francis W. Parker in the regional semi-finals on their home court to advance to the regional final. Our seniors provided great leadership all season and we will miss them greatly!
JV
The boys JV basketball team had another winning season, finishing with a 15-8 record and placing 3rd in the ISL. We did an exceptional job in our non-conference games finishing 7-2. The team improved dramatically as the season progressed including winning 12 of our last 15 games. One of those victories was a hard-fought game against rival Parker in the semifinal game of the ISL JV tournament. We fell short in the championship game but the Romans left everything on the court.

Freshmen
The 2020 freshman basketball team finished with a 17-8 record over a long hard- fought season. Coaches presented the team with challenges in games and in practice, and the team succeeded by growing together and as individual performers. Throughout the season, players stepped up into new roles on the squad, and everyone contributed to the success of our season. This group proved that the future is bright for the US boys basketball program!
GIRLS
Varsity
The girls varsity basketball team had a fun and successful season. Pressing constantly and playing with pace, the team averaged 64.7 points per game. The team earned its twelfth consecutive ISL crown and its twenty-second title in the last twenty-three years. Also, the team won its fifth consecutive IHSA Regional title in dramatic fashion over Regina Dominican. A final accomplishment for the squad was its record as they earned the most victories for a season in program history. Our seniors will be greatly missed!

JV
The JV girls basketball team was a group of young women with a great sense of humor and talent who demonstrated continuous respect for each other and the sport. Their desire for improvement was more than evident. Having 12 girls and a few too many injuries, the coaches were so proud of the many girls who stepped up to lead on and off the court — whether they were healthy and playing or injured and cheering on the team! We saw more losses than hoped for, yet the skill and joy all the players brought to practices and games was worth so much more than all W's. As coaches, we have always been amazed with the dedication players at Latin bring to the court & this group of 12 girls was no exception. Many of our players were sophomores and juniors who grew in their leadership with impactful communication and encouragement. Grateful for the year we had & excited to continue to see what will come next!

Latin Figure skating club fielded both Varsity and Junior Varsity teams this season with 11 members from Latin, FWP and St. Ignatius. Both teams started successfully by placing 3rd in the Rockford competition, while placing 3rd in jumps, 3rd in moves in the field, and 2nd in spins. The Varsity team, led by Abigail M. and Ellie B., are looking forward to 2 more competitions in Oak Lawn and Evanston. The JV team led by Zoie Y. will also be competing in Evanston. JV team members include Avery B., Katie C. and McLaine L. In December the team performed an exhibition at the Winter Welcome Competition in Northbrook. The team also participated in the annual ice show at the Saddle & Cycle Club in February. We are so proud of our graduating senior captain, Abigail M. In February, Abigail passed her U.S. Figure Skating Senior Freestyle test making her a double Gold Medalist, in Freestyle and Moves in the Field. She was also awarded the U.S. Figure Skating Graduating Seniors Program Gold Level Award. We are excited for the future of this program, which provides a great opportunity for high school-aged skaters to continue participating in the sport in a team-oriented program.

Latin squash competed frequently this season with many league matches and the annual trip to the High School National Championships. The team garnered praise from opponents and coaches for their positive competitive spirit on a regular basis. Big thank you to our Senior squash players. You will be missed!

The swim team had a record-breaking season. Senior Tucker Jones won the 100 breaststroke at sectionals with a time of 1:01.04, qualifying him to swim in the state competition. Tucker is Latin's first male swim state qualifier since 2013. At sectionals, the team placed 5th overall.
Placing in the top 12 individually at sectionals and scoring points for Latin include:


Sam S.- 10th in the 200 free, 10th in the 500 free
Ryan H.- 9th in the 200 IM, 8th in the 100 back
Cole L.- 8th in the 50 free, 7th in the 100 free
Leo H.- 10th in the 100 free
Tucker Jones- 4th in the 100 free, 1st in the 100 breast


In addition, all three relays had season best times by a wide margin. The 200 medley relay finished 5th, the 200 free relay finished 9th, and the 400 free relay finished 5th overall. Great job, Romans!
HAVE A WONDERFUL SPRING BREAK
Latin School of Chicago
59 W. North Blvd.
312.582.6000