Dear Families,
I hoped to communicate with you this week with detailed plans about how we would return safely to school this fall. Unfortunately, the past month has brought very few clear answers about what our world will be like in another month. Given this uncertainty, I am seeking your input before finalizing our plans for creating the best conditions for learning in the reality of this ongoing pandemic.
I shared in June that our plan was to bring students back to campus in person and that remains our top priority. At Latin, we know that the best learning is dependent on dynamic engagement between teachers and students and students with each other. Under normal circumstances, being together serves to enhance the developmental and relational nature of the learning experience. (See this article from the American Academy of Pediatrics in support of a return to in-person learning.)
Unfortunately, it will be a very long time before we are "under normal circumstances." The presence of COVID-19 will impact how we live, work and learn for years to come. As a school, our strategic challenge is twofold: to find the safest solution for excellent learning now, and to adapt in ways that allow us to best fulfill our mission for the long term.
Latin's teams of administrators, nurses, faculty and staff are up for that challenge and have begun to put plans in place. Our work has been guided by the public health authorities, the Illinois State Board of Education, the Mayoral COVID Recovery Task Force, and our peer schools within NAIS, INDEX and LMAIS. Additionally, I am deeply grateful to a group of medical and risk management professionals from within our community who have volunteered to provide their expertise and recommendations. See who is on our Advisory Group listed below.
Below is an overview of the academic program in each division if we were to return to school in person. I am also sharing an overview of the school-wide safety measures and precautions we will have in place.
Please take your time reviewing this information and then do two things:
Participate in this brief survey. We would like to gauge your comfort level with returning to school before finalizing this plan. Please discuss with your students (if age appropriate) and answer the questions in a way that best reflects the feelings of your family. It would be very helpful to have your responses by Monday, July 27.
Reach out to your division director and/or nursing staff if you think your student will need to remain in a fully remote learning model due to a medical condition or other situation. We would like to begin to discuss options as soon as possible.
We have asked faculty and staff for their input this week as well and now plan to release final details in early August.
My deepest gratitude for your patience, understanding and input.
Sincerely,
Randall Dunn
Head of School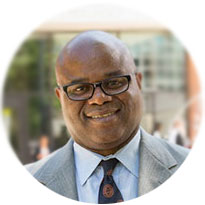 Overview of In-Person Academic Plans
MIDDLE SCHOOL:
No cohorts due to complexity of the academic program
Shortened days for first two weeks to acclimate to new procedures
Full day of instruction
Maximize outdoor time (PE, recess, dance, chorus all outdoors daily)
Staggered arrival and dismissal procedures (7:45 a.m. start; 3:20 p.m. dismissal)
Hall monitors keep students moving in restricted directions
Locker use limited to arrival and departure
Prohibited bathroom usage during passing time to eliminate congregating
For remote students: Real-time classes available via Zoom; Recordings of the sessions will be made available
UPPER SCHOOL:
No cohorts due to complexity of the academic program
School day consists of three long instructional blocks (instead of six blocks per day)
Each class meets for three longer sessions across the 8-day cycle
Closed upper school campus for lunch; contactless delivery by HandCut Foods to small student groups distributed throughout the school
Monitored study halls for free periods
Extended passing periods with one-way traffic wherever possible and staggered dismissals from classes; limited access to lockers
Later start (8:45 a.m.) and staggered departure beginning at 2:53 p.m.
Jyoti Patel, MD – Associate Vice Chair for Clinical Research, Department of Medicine; Professor of Medicine (Hematology and Oncology)




Colleen Batcheler, JD – Executive Vice President, General Counsel and Corporate Secretary for ConAgra Foods




Joel Afrik – President and CEO of Respiratory Health Association




Nimit Aggarwal, MD FCCP MBA - Medical Director, Critical Care Medicine at Advocate Aurora Health (Pulmonology)




Heather Haukness MD – Pediatrician at Pedios Ltd, attending staff at West Suburban Hospital in Oak Park, IL




Sunita Mohapatra, MD – Sinai Medical Group (Infectious Disease)




Ross Milner, MD – University of Chicago, Professor of Surgery, Director, Center for Aortic Diseases




Ned Villers – Partner at Water Street Healthcare Partners




Brian Wenger, MD – Family Medicine at Rocky Mountain Primary Care
Overview of school-wide safety measures and precautions
These are subject to change based on new information, requirements and recommendations from public health officials.
CAMPUS ACCESS
Access to the lower, middle and upper school buildings will be restricted to students, employees and pre-approved service providers.
The building at 1547 N. Dearborn may have limited access to current and prospective families on an appointment basis.
Parents/guardians will not be allowed on campus during the school day. Division Directors will work closely with faculty and the facilities team to identify and coordinate opportunities for families to visit campus when school is not in session. During this unique period, Zoom is expected to be the primary medium used to communicate with families.
To minimize exposure, any student who departs campus, for any reason during the school day, will not be allowed to re-enter until after the academic day concludes in order to attend a scheduled co-curricular.
CAMPUS AND CLASSROOM EXPECTATIONS
Students will be allowed entry into campus buildings at 7:45 a.m.
Faculty are expected to report to their assigned classroom or be available for office hours or designated co-curricular as appropriate.
All faculty have a responsibility to encourage social distancing and the wearing of appropriate PPE by students.
Hand sanitizing units will be placed throughout campus and monitored closely.
Class start times and length will vary by division but a full day of in-person school is expected.
A staggered dismissal schedule is expected to discourage the congregating of students.
Lockers will be used. Usage guidelines will be established by the division.
When possible, hallways and stairways will have designated directions to assist in a single direction flow of students.
Classroom leaders will be encouraged to open windows to assist in the ventilation of the buildings.
Many common areas will be repurposed and limited in use to the lesser of 50 people or social distancing capacity.
Additional support is being provided to the facilities team to take on the increased need for sanitization during the course of the day.
Cleaning supplies will be available in each classroom.
Faculty will be expected to ensure learning surface areas used by students are cleaned when the students change activities and/or rooms. Best practice for students who are age appropriate is for teachers to spray surfaces before students enter or begin the new activity. Students will be provided with materials to wipe the surfaces and dispose of the towel. Hand sanitation should follow.
COMPROMISED HEALTH CIRCUMSTANCES
Students who are ill, immunocompromised, or have a household member who is ill or has serious health challenges will be provided options for remote learning.
Employees who are ill, immunocompromised, or who have a household member who is ill or has serious health challenges should connect with the Director of Human Resources, Susan Bolon, to confidentially discuss options.
PERSONAL PROTECTIVE EQUIPMENT (PPE)
All individuals must wear a cloth mask or alternative equivalent while on campus, including outside the buildings.
All students and employees will be provided a reusable mask on day one. It is recommended students acquire additional masks that may be carried with them and/or stored at home.
All students, faculty and staff members will be provided a face shield as supplemental PPE. Face shields are not a substitute for masks and will not be required to wear in addition to masks. However, shields should be used if the delivery of the curriculum requires a fully visible face or when eating or drinking.
Additional reusable masks will be available for purchase through the school store.
Disposable masks will be available for no charge at reception desks and in classrooms if needed.
FOOD SERVICE
Lower and middle school students will each lunch in their homerooms. Upper school students will eat lunch in monitored small groups (advisory, affinity) during mid-day community time.
Students and employees will select their preferred lunch option by using a smartphone app developed by Handcut Foods.
Lunches will be delivered to students based on where they will be scheduled to eat lunch. Schedules will be confirmed by divisional offices.
The 4th floor kiosk in the upper school will be open and sell beverages and prepared food options to upper school students and employees. This will be accessible to upper school students during study halls or lunch/community time. The kiosk will not be accessible to middle school students.
Consistent with past policy, food cannot be brought onto campus.
Upper school students will not be allowed to depart campus for lunch in order to reduce exposure during the school day. A student who departs campus for lunch or any reason will not be allowed back on campus will not be allowed to re-enter until after the academic day concludes.
HEALTH SCREENINGS AND IDENTIFIED SYMPTOMS
Students and employees will be required to certify a daily health screening using a smartphone app prior to entering the building. Parents/guardians of younger students are expected to complete the online certification for their children.
Students who do not complete this screening will be screened by the nursing staff who will have access to the screening results.
Students who present symptoms of COVID-19 during the school day will be immediately moved to a designated area where they will be monitored and required to wait until a parent/guardian arrives to take them home.
Employees who self-identify symptoms should leave the campus immediately.
PLAN FOR POSITIVE CASES
We will follow the guidance of the Illinois Department of Public Health (IDPH) in our response to a positive COVID-19 diagnosis of a student or employee.
If we receive confirmation that a student or employee has had a positive COVID-19 diagnosis, prompt action will be taken by immediately contacting the Illinois Department of Public Health and following their directions regarding possible quarantine (or isolation), contact tracing, communication to families and or with the media, and facility disinfection.
We are responsible for following all guidelines concerning confidentiality related to positive tests of students, faculty and staff.
RETURN TO REMOTE LEARNING
If directed by the Illinois Department of Health or if the State of Illinois or the City of Chicago return to Stage 1, 2, or 3 of the reopening sequence, we will shift to remote learning within two days of the announcement.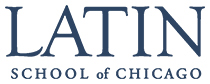 59 W. North Blvd.
Chicago, IL 60610