Dear Families,

With the celebrations for eighth grade and seniors last week, we officially bring a close to this unprecedented school year. I invite you to relive some of the moments of our end of year celebrations here.

We have some of the most important work we will ever do as a school ahead of us this summer. In addition to finalizing a plan to bring our students, faculty and staff back into our buildings in a way that ensures their physical safety, we will be devising action steps that make our buildings a truly safe and inclusive space for our entire community.

A few weeks ago I was honored to be invited to participate on Mayor Lightfoot's COVID Recovery Task Force focused on creating a playbook for the reopening of K-12 schools. This group of school leaders meets weekly to discuss the most feasible options given the broader guidelines supplied by our public health officials. This week, Governor Pritzker shared guidelines for K-12 schools in Illinois to return in the fall. The specific guidelines for Chicago schools will be determined by the Mayor's Task Force and will incorporate the most recent guidance from the Illinois State Board of Education. Our group has submitted recommendations which will need to be approved by both the Chicago Department of Health and by the city's legal department before acceptance by Mayor Lightfoot. We expect the final guidelines for Chicago schools will be shared the week of June 29.
The Latin Plan
At Latin, we are currently planning to return to school this fall in person for full school days. (Considerations will be made for students to remain at home and still be able to engage with in-person classes if medical needs require.) Our work, which includes input from senior leadership, faculty, staff and our nursing staff, is guided by three shared priorities:
physical safety of students, faculty and staff;
a desire to create the most equitable conditions for academic learning, community building, extra-curricular activities, athletics and socializing; and
flexibility, in the event we need to return to full remote learning at any point.
Based on our current sense of the forthcoming recommendations from public health officials, we are planning on using the following expectations:
The school calendar (including start date) will remain the same (see 2020-21 dates here)
Everyone (students, teachers, administrators, parents) will wear masks/face shields during the school day
Social distancing will be practiced in accordance with the city guidelines
Stringent guidelines for how we move in and around the campus
Enhanced cleaning and hygiene requirement
Group gatherings will be limited to 50 or less
These expectations may need to shift over the next eight weeks based on additional guidance. Our goal is to share a more specific plan with details for each division the week of July 20. In the meantime, I'd like to offer the opportunity to answer questions you may have now. Please submit your questions here.
Thank you for your patience as we address these challenges. We are living through one of the most difficult periods in our school history. I know that if we remain steadfast Latin learners, we will emerge a better school and stronger community.

Wishing you a restful summer,

Randall Dunn
Head of School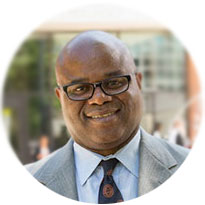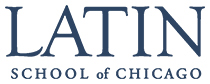 59 W. North Blvd.
Chicago, IL 60610